Organic Beef Olympic Peninsula?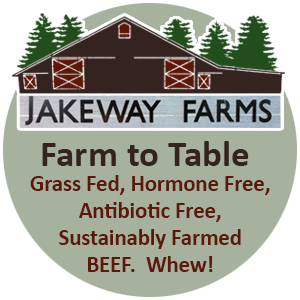 Does Jakeway Farms provide Organic Beef Olympic Peninsula?
Jakeway Farms is a 40 acre family run farm located in Sequim. We raise grass fed cattle, grow hay and create vintage farm decor.
We provide customers with locally raised, high-quality, grass-fed beef.
Our farm to table grass fed beef cattle are born and raised on our farm with:
sustainable farming
an all natural diet
no antibiotics
no hormones
A neighboring field had chemicals applied to it years ago, which prevents us from getting an organic certification for a couple more years.
The reason for this is potential residue from overspray. We're doing everything natural, but have to wait until these years have passed to request the certification for organic beef.
We hope that makes sense.